Last updated: June 02, 2020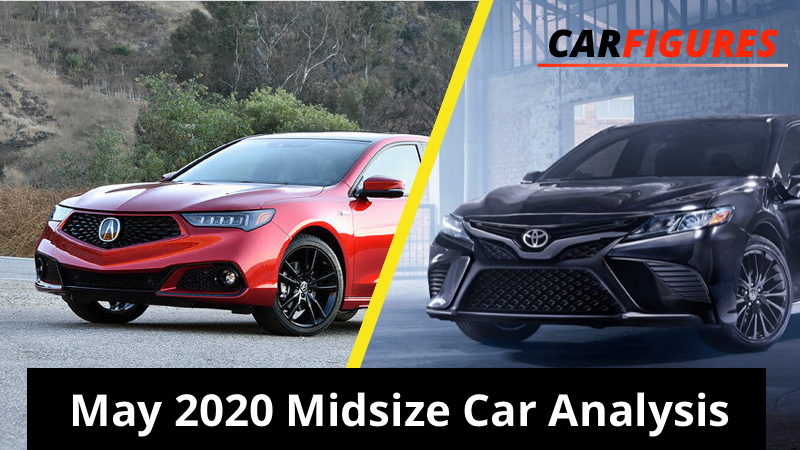 We witness a large and steep decline in this segment compared to last year's numbers. Numbers are down up to 40% compared to last year.
For May 2020, Toyota outsold everyone else in the midsize car segment with 21,182 Toyota Camry. In second place, we have the Honda Accord with 17,369 units sold in May 2020. The Toyota Camry and Honda Accord take up close to 65% of the market share in this segment. A very impressive figure. No other cars in this segment come close to these two top sellers.
The next best seller in this segment is the Kia Optima selling 5,854 units. For comparison, Toyota sells about 4 Camry's for every Kia Optima sold in May. Next up, is the Hyundai Sonata selling 5,852 units which means Hyundai sells almost the same amount of Sonata as Kia does Optima.
In this premium category of midsize cars, the Lexus ES leads with 2,899 units sold. In second, the Acura TLX with 1,467 units sold in May. The Acura RLX sells very few units in general. In May 2020, they only sold 71 cars and only 275 year-to-date.
Current Month Table
Year To Date Table
*This analysis excludes vehicles that do not report monthly sales numbers.