Last updated: June 02, 2020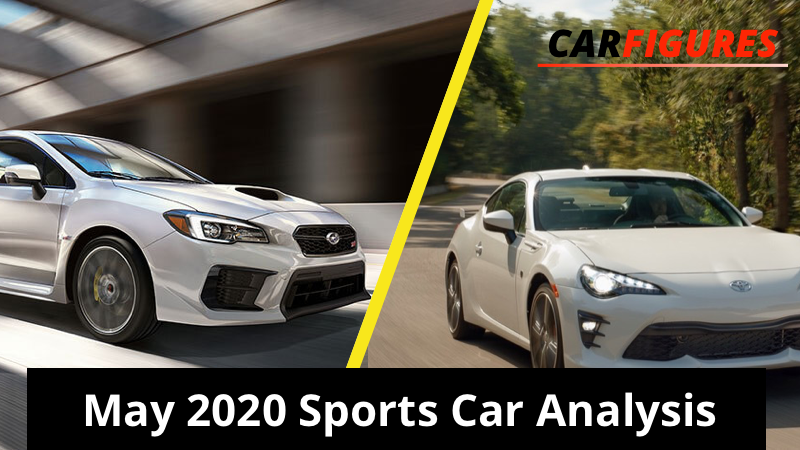 The sports car stays on course compared to last year's numbers with 5,610 total sports cars sold this month compared to 5,080 in May 2019. For the year, this segment sold a total of 20,128 units compared to 25,176 units last year with the same time frame.
The biggest takeaway in this segment is that the Subaru Impreza WRX/STI is the market leader in this segment commanding over 40% of market share this month and for the year. In second place, the Mazda Miata takes 20% market share. The Toyota Supra which is a newcomer to this segment after a long hiatus takes fourth place in our list commanding 9% market share.
Subaru Impreza WRX/STI (2,255 month, 8,163 year). Mazda MX-5 Miata (1,102 month, 3,481 year). Hyundai Veloster (858 month, 3,354 year). Toyota Supra (499 month, 1,715 year). Lexus RC (308 month, 1,220 year). Toyota 86 / FR-S (284 month, 1,119 year). Subaru BRZ (227 month, 724 year). Lexus LC (77 month, 352 year).
Current Month Table
Year To Date Table
*This analysis excludes vehicles that do not report monthly sales numbers.