Last updated: June 02, 2020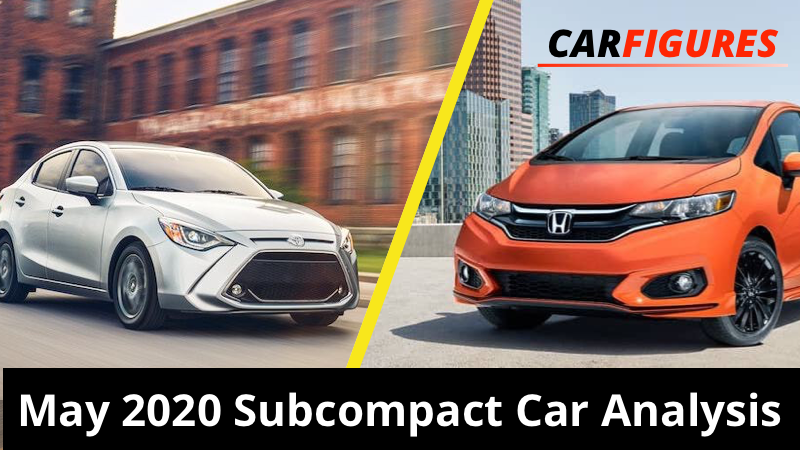 The subcompact car segment sees a drop of 47% percent this month and overall 40% compared to last year from January to May 2019 in sales.
The Honda Fit and Kia Rio share similar numbers for units sold this year but the Honda Fit did really well this month relative to Rio. The Hyundai Accent sold 1,512 vehicles this month and 7,055 vehicles this year. And in last, the Toyota Yaris sales have been dwindling with only 508 units sold this month and only 3,250 vehicles sold this year.
Current Month Table
Year To Date Table
*This analysis excludes vehicles that do not report monthly sales numbers.